What Is Keap?
Grow your business with the all-in-one CRM, sales & marketing software for serious business owners. Our platform organizes your customer information and daily work in one place, freeing you up from repetitive tasks so you have more time to focus on growing your business.
Who Uses Keap?
Use your works hours more effectively. Keap was designed for entrepreneurs with long-term growth in mind.
Keap Details
Keap
Founded in 2001
Keap Details
Keap
Founded in 2001
Keap videos and images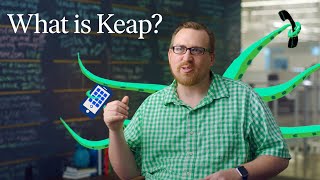 Compare Keap with similar products
Starting price
US$79,00/month
US$10,00/month
US$9,00/month
N/A
Keap deployment and support
Support
Email/Help Desk
FAQs/Forum
Knowledge Base
Phone Support
Chat
Deployment
Cloud, SaaS, Web-based
Android (Mobile)
iPhone (Mobile)
iPad (Mobile)
Training
In Person
Live Online
Webinars
Documentation
Videos
Mindy I.
Owner in US
Verified LinkedIn User
Graphic Design, Self Employed
Used the Software for: 6-12 months
Great for an all-in-one service
Comments: I had some great help with getting everything set up and I find the email automation system quite easy to use and understand, which is great as it has gotten me to do a lot more with automation. I have the email lists integrated onto my website optin forms and it's quite simple to see who takes action on the emails that are sent in the automation sequence.
Pros:
I love that I can segment my clients into different groups to email them directly from Keap, and also do the same with prospective clients and past clients. Having everything in one place makes my life so much easier and streamlined and has encouraged me to do even more than I was before in regards to client communication.
Cons:
I had some issues at first with the Keap phone number, but they did get it fixed, although it took quite a while. The one thing that I am missing right now with them is recurring invoicing because I would have to be the one to enter the client's credit card information in order to do that here, so I am still using another product for that.
Retail, 51-200 Employees
Used the Software for: 2+ years
Source: SoftwareAdvice
I love Infusionsoft
Comments: I have enjoyed using Infusionsoft for 4 years. It is a great value for what you get. Onboarding is costly but monthly fees are reasonable. Support is mostly provided by 3rd parties.
Pros:
Easy to use. I can create Campaigns and email marketing Does a great job of segmenting customers
Cons:
Search options are limited Onboarding costs are high
Keap Response
2 years ago
Bob, Thank you so much for the high marks and your valuable feedback! So glad to hear the power of the product is beneficial to you and your business! All the best, Paige, Social Media Specialist at Keap
Suzanne D.
Consultant in US
Marketing & Advertising
Used the Software for: 6-12 months
Source: SoftwareAdvice
Great for eCommerce... Unfortunately, our sites are not eCommerce
Pros:
InfusionSoft was great at first and exciting to learn the platform and start building campaigns. The campaign builder is by far the best part as it is very easy to understand and super easy to visualize your campaign the way it maps out. The elements, processes, communications, etc. are all on a grid map with arrows connecting and directing contacts where to go based on criteria, tags, and triggers you define and set. Once your developers connect everything you need, it is fun to create campaigns.
Cons:
Two problems: the CRM is subpar and some integration connections are not ideal. In terms of CRM, there are a lot of preloaded fields as you could expect. The problem is that if there are fields you do not need or use for your business, you're stuck looking at them no matter what. You can create and add up to 100 new custom fields and define the type of field they are, but you cannot remove or even hide existing fields or tabs. Also, we used ScheduleOnce to connect to schedule leads who interacted with our site by filling out a form. Sometimes ScheduleOnce would update their system and cause problems with InfusionSoft and vice versa. Support from IS was quick to address and fix this when it was on their end though.
Juliana M.
jr sales rep in Brazil
Marketing & Advertising, 2-10 Employees
Used the Software for: 6-12 months
My team is very happy with Keap
Comments: Overall, Keap has a very accelerated rate of improving its features, and it made me and my co-workers very satisfied. It especially great for startups (my case), since the price point is very reasonable and the customer service is exceptionally helpful. I would reccomend it to other colleagues 100%.
Pros:
The improvement of the platform recently is remarkable, and it is a fantastic tool especially for startups. The customer service is like no other; it has always been very helpful and knowledgeable towards me and my team. It's also a very reasonable investment compared to other platforms.
Cons:
It is not as intuitive as other platforms, but i definetly got used to it and it's been very useful eversince.
Kelli N.
Master Event Planner/Owner in US
Entertainment, Self Employed
Used the Software for: 6-12 months
Alternatives Considered:
CRM/Automated Marketing all-in-one!
Comments: Amazing experience from sales to service! I love the templates available for email campaigns and all of the useful features.
Pros:
My favorite part of using Keap software is all of the great features to automate marketing and follow-up! Excellent support and concierge service.
Cons:
EXTREMELY high learning curve. Need and entire course to learn how to use all of the features efficiently and effectively.