Who Uses Rock?
Distributed teams that value simplicity, care about price, and work with external partners. Ideally suited for remote teams, small businesses, and creative/marketing agencies.
What Is Rock?
Rock is a first of its kind multi-modal collaboration tool which combines messaging and video calling with tasks, notes, and files.
Purpose-built for remote work, Rock makes teams more productive while making communication more streamlined. With unlimited spaces, messages, and task boards you can get a lot more done for free.
Rock Details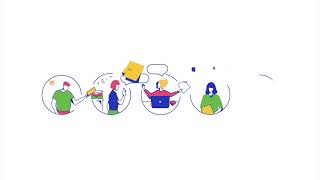 Play
Rock pricing overview
Rock offers a free trial. Rock paid version starts at US$4,99/month.
---
Pricing Details
Rock is available across 3 pricing tiers, details of which are outlined below – PRO – $4.99/month TEAMS – Please contact Shiny directly for pricing information ENTERPRISE – Please contact Shiny directly for pricing information It also offers a free version.
Rock deployment and support
Deployment
Cloud, SaaS, Web-based
Android (Mobile)
iPhone (Mobile)
iPad (Mobile)
---
Review software
Share your experiences with other software buyers.
Write a Review!
Coralie C.
Freelancer
Performing Arts, Self Employed
Used the Software for: 1-5 months
Overall Rating

Ease of Use

Features & Functionality

Customer Support

Value for Money

Likelihood to Recommend
Reviewer Source

Reviewed on 2021/01/25
"Awesome for freelancers looking for an all-in-one app"
Comments: As a freelancer I work on several projects at the same time with many different people and organization. I use Rock to organize every project in different space, inviting the people I work with. We share plan, tasks, files, and they can follow my workflow, which task is completed or not etc.
The massive change compare to Trello and Slack I've been using is that we can discuss at the task level. This means if I'm working on a project with several tasks, we don't have to have endless emails discussing them one by one, the client can just add inputs or comment within the task.
Pros: Rock is really easy to use especially working with external organizations and clients as I can just invite them to a space, share documents, tasks and even set up video meetings.
I like the fact that you can discuss within tasks, avoiding the back and forth between a project management software and a communication app.
Cons: Just love the product for now but looking for more integrations with other tools.
Vendor Response
by Shiny on 2021/01/28
Glad to hear you love Rock! Thanks for your feedback.
Any questions, just drop a message within the "Rock Team" space and our team will assist :)
Reviewer Source

Reviewed on 2021/01/25