Who Uses clickto?
Daily programs such as after school, senior centers, community centers, enrichment programs, virtual classes, live class-based remote schools and more!
What Is clickto?
clickto is a Virtual Program Management and Operation Platform with a fully integrated Virtual Classroom. It was created to help you easily manage your online program. We've also eliminated the biggest headache for After School, Youth Movement, Summer Camps, Schools, Colleges, Universities that are looking to go virtual: one link for each student that moves them from room-to-room or class-to-class, reducing the user frustration of needing to keep a list of unique links for each class.
clickto Details
clickto Pricing Overview
clickto does not have a free version but does offer a free trial. clickto paid version starts at US$1,99/one-time.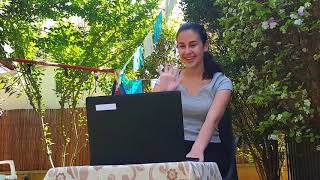 Play
Pricing Details
Pay only $1.99/participant per live program day.
clickto Features
Attendance Management
Billing & Invoicing
Calendar Management
Customer Management
Faculty/Staff Management
For Summer Camps
Medical Management
Online Registration
Parent Portal
Program Management
Academic/Education
Asynchronous Learning
Blended Learning
Built-in Course Authoring
Corporate/Business
Gamification
Learner Portal
Mobile Learning
SCORM Compliance
Synchronous Learning
Video Conferencing
eCommerce
eLearning Companies
Attendance Tracking
Breakout Rooms
File Sharing
Interactive Whiteboard
LMS Integration (LTI)
Polls/Voting
Raise Hand
Real-time Chat
Reporting/Analytics
Session Recording
Two-Way Audio & Video