Who Uses Swiftspeed Appcreator?
Android And IOS apps without coding Revenue from ads integration Quality and unaltered product support Experts webiner on mobile apps business
What Is Swiftspeed Appcreator?
Swiftspeed Appcreator is a DIY (do it yourself) cross platform, and open source based mobile App Creator developed and managed by the infamous technology company Ssu-Technology Limited. The product has powered many local businesses across the mobile apps market by providing powerful tools to integrate all kind of businesses in order to reach targeted customers and end users. It is also the first of its kind in Africa.
Swiftspeed Appcreator Details
https://swiftspeedappcreator.com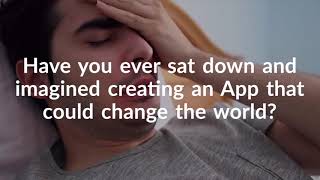 Play
Swiftspeed Appcreator pricing overview
Swiftspeed Appcreator has a free version and offers a free trial.
---
Pricing Details
starting at $4.3 per month
Swiftspeed Appcreator deployment and support
Support
24/7 (Live Rep)
Business Hours
Online
Deployment
Installed - Mac
Cloud, SaaS, Web
Installed - Windows
Mobile - iOS Native
Mobile - Android Native
Swiftspeed Appcreator Features
Collaboration Tools
Compatibility Testing
Deployment Management
Drag & Drop
Forms Creation & Design
Iteration Management
No-Code
Pre-built App Templates
Visual Modeling
Workflow Management
---
Review software
Share your experiences with other software buyers.
Write a Review!
Osas D.
Ceo
Animation, Self Employed
Used the Software for: 1+ year
Overall Rating

Ease of Use

Features & Functionality

Customer Support

Value for Money

Likelihood to Recommend
Reviewer Source

Reviewed on 2020/07/25
"Swift Speed is a world class app maker"
Comments: I built an app that i used to sell my products and i even earn from adsense, i have been enjoying the App so far.
Pros: Swift speed is very easy to use and fast. Within 24 hours and on the free plan i built a featured rich app and uploaded it on Playstore, it was like magic i used my own logo and splash screen, still they did not add branding to my app. The give you access to customize the app to your taste and their templates are very professional. I am so happy to use swift speed.
Cons: The features on the app are satisfactory, i only wish they can allow me have 100% ads space on free plan 😂. On free plan they let you monetize your app and you get to keep 70% i wish it was 100% you get to keep. For everything else, Swift speed rocks.
Reviewer Source

Reviewed on 2020/07/25