What Is Jira?
Jira is the #1 software development tool used by agile teams. Teams of 2 to 20,000 rely on Jira to manage every stage of their workflow, from planning to shipping and releasing. With native roadmaps, teams can ladder up their work to track the big picture. Jira's no-code automation engine allows teams to save time and increase power by automating any task or process with a few clicks. And with a free edition, teams up to ten users can leverage all the power of Jira at no cost, forever.
Where can Jira be deployed?
Cloud, SaaS, Web-based, Mac (Desktop), Windows (Desktop), Linux (Desktop), Windows (On-Premise), Linux (On-Premise), Android (Mobile), iPhone (Mobile), iPad (Mobile)
About the vendor
Atlassian
Located in San Francisco, US
Founded in 2013
Phone Support
24/7 (Live rep)
Chat
Jira pricing
Starting Price:
US$7,00/month
Yes, has free trial
Yes, has free version
Jira has a free version and offers a free trial. Jira paid version starts at US$7,00/month.
Pricing plans
get a free trial
About the vendor
Atlassian
Located in San Francisco, US
Founded in 2013
Phone Support
24/7 (Live rep)
Chat
Jira videos and images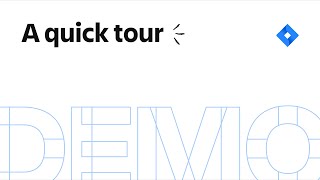 Features of Jira
API
Access Controls/Permissions
Activity Dashboard
Activity Tracking
Ad hoc Reporting
Agile Methodologies
Alerts/Notifications
Application Management
Approval Process Control
Assignment Management
Audit Trail
Backlog Management
Budgeting/Forecasting
Bug/Issue Capture
Business Process Automation
Calendar Management
Capacity Management
Change Management
Code Development
Code Editing
Collaboration Tools
Color Codes/Icons
Commenting/Notes
Communication Management
Compatibility Testing
Compliance Tracking
Configuration Management
Continuous Delivery
Create Subtasks
Customizable Dashboard
Dashboard
Data Connectors
Data Import/Export
Data Modeling
Data Visualization
Debugging
Deployment Management
Document Management
Drag & Drop
Employee Database
Employee Management
Employee Scheduling
File Sharing
For IT Project Management
Forecasting
Forms Automation
Forms Management
Gantt/Timeline View
Goal Management
Goal Setting / Tracking
Idea Management
Inventory Management
Issue Management
Iteration Management
KPI Monitoring
Kanban Board
Marketing Automation
Marketing Calendar
Media Planning
Milestone Tracking
Mobile Access
Monitoring
Online Time Clock
Percent-Complete Tracking
Portfolio Management
Prioritization
Process Modeling & Designing
Product Lifecycle Management
Product Roadmapping
Progress Tracking
Project Management
Project Planning
Project Planning/Scheduling
Quality Assurance
Recurring Tasks
Release Management
Release Planning
Reporting & Statistics
Reporting/Analytics
Reporting/Project Tracking
Requirements Management
Resource Management
Resource Scheduling
Risk Management
Roadmapping
Rules-Based Workflow
Search/Filter
Single Page View
Spend Management
Stakeholder Defined Attributes
Status Tracking
Surveys & Feedback
Task Editing/Updating
Task Management
Task Progress Tracking
Task Scheduling
Task Tagging
Team Management
Testing Management
Testing/QA Management
Third Party Integrations
Ticket Management
Time & Expense Tracking
Time Tracking
Timesheet Management
Traceability
Vacation/Leave Tracking
Vendor Management
Version Control
Visual Workflow Management
Visualization
Web/Mobile App Development
Widgets
Workflow Configuration
Workflow Management
Mattia M.
Digital Marketing Manager in Italy
Verified LinkedIn User
Online Media, Self Employed
Used the Software for: 2+ years
Jira, the eldest son of the Atlassian family
Comments: Very positive experience and without any bugs. this has always favored teamwork which has benefited from a time consuming point of view.
Pros:
a complete and very user-friendly workflow management tool that allows you to optimize work times with a perfect management of all tasks, collaborators, project delivery times and more generally "who does what" on each single activity. Thanks to the easy connection with Trello it is possible to have a complete and easily accessible platform also from mobile for the management of team work. once discovered you will not be able to do without it because it has a free version available complete with all the features you need to manage even complex projects.
Cons:
I have been using this software for several years and I have never encountered a problem either at a technical level or at the interface with the different businesses that I have managed. Implementations are always welcome so I look forward to testing some new features that they will release in the future for now everything works great.
Alternatives Considered: FullStory, Trello and Nylas
Reasons for Switching to Jira: It is a complete and easy to use tool in a team, especially with creatives and developers. Sometimes I integrate it with the use of other software that may already be used in agencies or private individuals.
Waqas a C.
Product Owner in Australia
Verified LinkedIn User
Computer Software, 51-200 Employees
Used the Software for: 1+ year
Jira, the best technical task management tool!
Comments: Overall, it was a great experience using Jira. We're still using it, exploring it and learning that how to improve our development processes and make ease for both management and the developers.
Pros:
- Easy for devs to understand - Easy to integrate with bitbucket - Easy to integrate third party apps like slack, zephyr and many more - Help employees to manage their tasks and track their production time - Help management to keep track of progress of the project and also to get an idea of employee's performance.
Cons:
A bit lengthy tool, for new users, one should be able to use it once s/he will spend 1 month on it.
Alternatives Considered: Asana
Reasons for Choosing Jira: Because of features and ease.
Switched From: Smartsheet
Reasons for Switching to Jira: Because of having more functionalities, and flexibility.
Marta R.
Unity Developer in Poland
Computer Games, 51-200 Employees
Used the Software for: 2+ years
I enjoy Jira software but there are few things that can be improved in my opinion.
Comments: My overall experience with Jira is good and I do not plan to switch to other tool right now.
Pros:
I like that I can really easily navigate between the projects because I am in multiple projects at once. I really like the possiblity to customize a lot of things, mostly the kanban board lanes and tickets details. I love linking feature, I find it really useful and I use it a lot. What is very important to me is also the Tempo application and I like how it's integrated in Jira, so I can really easily log my time into proper tickets. In our company we also use the Bitbucket and Confluence and I really enjoy that I can easily create feature branches, commits or pull requests from Jira itself. I also like the report tools to control my overall work.
Cons:
I have a lot of diffuculties with Tempo application search issues feature. Since I am participating in a lot of different projects it is really hard to search proper ticket, neither using ticket code nor ticket name is not functioning good enough. Sometimes I feel also overwhelmed with the amount of features which I don't use at all and I am getting lost in the user interface.
Surajit C.
Senior System Engineer in India
Verified LinkedIn User
Information Technology & Services, 10 000+ Employees
Used the Software for: 2+ years
Best Tool for Any Project Management
Comments: It is phenomenal for group coordinated effort, I love that I can redo it however much I need, I love its natural point of interaction, I likewise love its great notice framework, the hunt is awesome and proficient, and it is extremely simple to share records, the method for producing Reporting is astounding, it's ideal for saving time, the organization works on a ton, I like that it is so natural to append pictures while making a document, it incorporates with Hip Chat and Slack, it's outwardly satisfying and permits me to follow without question, everything.
Pros:
I love the UI, it is extremely natural, I like it a great deal since it is cordial and justifiable, the client can adjust rapidly to its capacities, I love it since it is excellent for getting sorted out and doing my undertakings and ventures, I love its Scrum and Kanban loads up, it is very imagining the work process, it is exceptionally valuable since I can see the improvement of the assignments progressively, I like it since it is extremely simple to produce a report with this instrument, it coordinates very well with Trello and Slack, the task the board is ideal.
Cons:
As of now I found it very useful tool . One problem I think only Software Industry people can use it but other industry like finance and marketing industry won't be able to use it.
Alternatives Considered: Todoist, Remember The Milk and Trello
Reasons for Switching to Jira: We changed to Jira so the whole organization overall beginning involving similar framework for more straightforward interchanges and set aside cash. Each here concurs that Jira is getting everything done well.
Daniel C.
Product Manager in India
Verified LinkedIn User
Computer Software, 1 001-5 000 Employees
Used the Software for: 2+ years
All in one Project Management solution
Pros:
I like the scalability and collaboration capabilities of JIRA, we started small with a team of 8 for JIRA with free trial, as we grew we could easily scale and adapt JIRA for complex use cases and project management Agile project management cannot be done better with any other software out there
Cons:
Lack of predefined templates which team can adopt is what I felt can be improved for JIRA
Alternatives Considered: Trello, Rally and Asana
Reasons for Choosing Jira: Collaboration and knowledge base capabilities of JIRA made us switch to JIRA
Switched From: Zoho Sprints