What Is Zoho CRM Plus?
Zoho CRM Plus being a unified platform, is the ideal solution for businesses looking to provide enhanced customer experiences with streamlined administration, omnichannel customer engagement, social media marketing, powerful analytics, built-in AI, intelligent chat bots and more.
Who Uses Zoho CRM Plus?
Small and Medium businesses, Mid-sized businesses, and Enterprise level businesses.
Where can Zoho CRM Plus be deployed?
Cloud, SaaS, Web-based, Mac (Desktop), Windows (Desktop), Linux (Desktop), Android (Mobile), iPhone (Mobile), iPad (Mobile)
About the vendor
Zoho
Founded in 1996
Phone Support
24/7 (Live rep)
Chat
Zoho CRM Plus pricing
Starting Price:
US$57,00/month
Yes, has free trial
No free version
Zoho CRM Plus does not have a free version but does offer a free trial. Zoho CRM Plus paid version starts at US$57,00/month.
Pricing plans
get a free trial
About the vendor
Zoho
Founded in 1996
Phone Support
24/7 (Live rep)
Chat
Zoho CRM Plus videos and images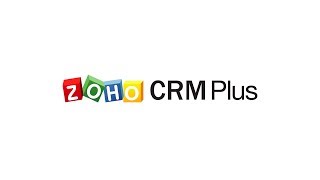 Features of Zoho CRM Plus
Activity Tracking
Alerts/Notifications
CRM
Campaign Management
Chat/Messaging
Collaboration Tools
Communication Management
Customer Experience Management
Customer Segmentation
Customizable Branding
Customizable Forms
Customizable Templates
Dashboard
Email Management
Engagement Tracking
Feedback Management
Membership Management
Multi-Channel Communication
Multi-Channel Data Collection
Negative Feedback Management
Performance Metrics
Reporting/Analytics
Rewards Management
SMS Messaging
Sentiment Analysis
Survey/Poll Management
Surveys & Feedback
Text Analysis
Zoho CRM Plus Alternatives
Eric W.
Business Teacher in US
Verified LinkedIn User
Education Management, 201-500 Employees
Used the Software for: 6-12 months
Feature packed at an affordable price.
Comments: My overall experience with Zoho was very positive. As the Director of Customer Success (in practice, sales and onboarding) for my company, I used Zoho to help build our sales funnel, keep track of my/our communications with clients, and drive sales and retention. Zoho proved to do all of those things well and at an affordable price. I would highly recommend Zoho, and if I'm ever involved with a startup in the future, I will push to use Zoho.
Pros:
Zoho CRM has the same functionality as other industry-leading CRMs, but at a fraction of the cost. When I worked for a small tech startup with around 5 employees, I was in charge of selecting and implementing a CRM. Zoho fit our needs and our budget. Also, they provided excellent customer service and didn't seem to care that we were a relatively small client.
Cons:
It took a lot of time and some third-party solutions (IFTTT and Zapier) to integrate with some of the other marketing systems we used in our business. While we could have probably replaced them with other Zoho products, as a small business it wasn't immediately feasible.
Medical Devices, 11-50 Employees
Used the Software for: 1-5 months
Very useful tool
Comments: overall very good experience, works as advertise with good customer support as needed
Pros:
Ease fo use, affordability, feature set, intuitive
Cons:
some menus are not all that straight forward and require multiple steps to get some tasks done
Alternatives Considered: Salesforce Sales Cloud and HubSpot CRM
Reasons for Switching to Zoho CRM Plus: over best feature set and best value for the money
Verified Reviewer
VP Product delivery & Operations in US
Verified LinkedIn User
Computer Software, 11-50 Employees
Used the Software for: 6-12 months
Powerful CRM suite that is priced attractively
Pros:
The Zoho CRM plus suite pretty much offered us all the tools required for our small, but growing team. The sales & marketing automation tools, the support desk and ability to track visitors on our site were very much what we wanted. Compared to similar suite from Hubspot, Zoho is a bargain.
Cons:
Setup and configuration as well as using the product is not very intuitive. There is quite a bit of learning curve. However, once past the learning, works flawlessly. BTW the support team from Zoho is very responsive & they have always been able to address any issues within a few mins of engaging them.
Verified Reviewer
Managing Director in Greece
Verified LinkedIn User
Mining & Metals, 11-50 Employees
Used the Software for: 1-5 months
A good solution that could deliver much more
Comments: So far, it has assisted us to streamline our contacts and leads with a new service line that has to run as a separate campaign. It has been challenging to set up processes and automation related to leads.
Pros:
The app offers very good functionality and some excellent features such as its preset analytics that make performance mgmt a much easier job. Additionally, it offers the capability to extend your capability with other Zoho apps such as projects.
Cons:
Despite the functionality it offers, it does not provide a unified journey for potential customer interactions. It does not actually help you actively manage your CRM processes. Furthermore, instead of working with Gsuite, it tries to force you to send and receive emails from within the CRM with inferior functionality (no signature capability...).
Alternatives Considered: monday.com and HubSpot CRM
Reasons for Switching to Zoho CRM Plus: Zoho CRM provided the connectivity to an entire suite of services and products that will be more suitable for the service that we have launched.
Verified Reviewer
Sales Operations in US
Verified LinkedIn User
Hospital & Health Care, 2-10 Employees
Used the Software for: 1-5 months
All-in-one Features, Somewhat Inconvenient UI
Comments: In all, Zoho's suite of products is under-priced for its potential. Zoho CRM Plus is a great place to start, but implementing their Zoho One platform (access to all of their applications) represents the biggest bang for your buck.
Pros:
The Zoho platform has everything you could ever need to run a business. This is especially critical for smaller organizations or those with a small budget. While there may be better alternatives for specific features, Zoho can provide all of them together at a comparable quality and remove the headache of integrating/managing different platforms. Out of the box, your data is not siloed.
Cons:
Zoho's UI, especially for admins, could be designed better for speed/convenience (access/edit settings faster) and for clarity (new users may have unnecessary difficulty navigating the interface).
Alternatives Considered: Salesforce Sales Cloud and SugarCRM
Switched From: Method CRM