Local product
What Is Scientrix?
Through our unique plug-and-play architecture, supported by advanced data and analytics, well allow your organizational leaders to model, execute and govern their strategies in line with a clear direction while keeping the parts of the business connected.
Who Uses Scientrix?
Financial, Automotive, ICT, Engineering and Government
Where can Scientrix be deployed?
Cloud, SaaS, Web-based, iPad (Mobile)
About the vendor
Scientrix
Located in Cape Town, South Africa
Founded in 2005
Phone Support
24/7 (Live rep)
Chat
Countries available
Australia, Canada, South Africa, United Kingdom, United States
About the vendor
Scientrix
Located in Cape Town, South Africa
Founded in 2005
Phone Support
24/7 (Live rep)
Chat
Countries available
Australia, Canada, South Africa, United Kingdom, United States
Scientrix videos and images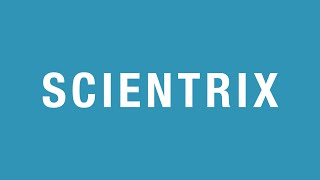 Compare Scientrix with similar products
Features of Scientrix
Ad hoc Reporting
Budgeting/Forecasting
Change Management
Collaboration Tools
Communication Management
Customizable Dashboard
Dashboard
Data Integration
Data Visualization
Goal Management
Goal Setting / Tracking
Idea Management
KPI Monitoring
Key Performance Indicators
Metadata Management
Milestone Tracking
Modeling & Simulation
Performance Metrics
Portfolio Management
Predictive Analytics
Progress Tracking
Project Planning
Publishing / Sharing
Reporting/Analytics
Resource Management
Risk Management
Roadmapping
Scorecards
Self Service Data Preparation
Strategic Planning
Task Management
Visual Analytics
Kai-Christian
Senior Consultant in Germany
Verified LinkedIn User
, 1 001-5 000 Employees
Used the Software for: 2+ years
Scientrix is an amazingly clever solution for designing, propagating and implementing strategies
Pros:
Scientrix is a great tool to collaboratively design and execute strategies, as it offers a unique approach to identify and address strategic priorities on every organizational level. It helps breaking down strategic ambitions into specific goals, which are then underpinned with concrete initiatives and measured against identified performance indicators. All goals and initiatives can be made transparent, to the extent desired, and clear accountabilities can be established. This gives management the opportunity to gauge and steer strategic progress, while simultaneously giving employees the required insight into how and to what they are contributing (often breaking down knowledge silos in an "en passant" manner). For us and our clients Scientrix has become something of a "single source of strategy".
Cons:
While already being a very mature (and mobile-enabled!) software package, Scientrix sometimes suffers from minor UX problems. However, having broached these issues with the vendor I found them to be very responsive with implementing suggested changes.
Sive
Managing Director in South Africa
Research, Self Employed
Used the Software for: 2+ years
It has so much to offer that it gets to be a lot and makes functions difficult to find and use
Comments: The software allows me to think big and develop a line of sight into the granular and that is the biggest win for me. The ability to foster free thinking at all levels while ensuring alignment and understanding of your role and position in the greater scheme of things is most valuable. The biggest benefit is the ability to apply yourself at every level of a big idea and plan accordingly.
Pros:
The cascading effect of the matrix helps to granulate thinking very well. The thought architecture allows me to think big and act small which allows me to plan at every possible scale while also allowing me to explore the breadths and depths of an idea. The agility also allows me to explore ideas with others and easily add their thoughts to my matrix making it ever expanding.
Cons:
The software has so much to offer that it becomes difficult to do the simple things without extensive knowledge of the software. Perhaps a stage by stage journey through how to use the platform would be useful or a way to understand how to execute a specific task on the software. An interactive, search based help guide might be useful
Nisa
Business Strategy Analyst in South Africa
Financial Services, 1 001-5 000 Employees
Used the Software for: 1-5 months
Scientrix - Pros & Cons
Comments: The team was fantastic and answered any questions I had, providing either an update to the system or a valid reason for not being able to change certain functions.
Pros:
The simplicity of the structure to our Group CE. Fantastic support from the Scientrix team!
Cons:
Certain functionalities that we would prefer that could not be amended. Due dates, RAG status, responsibilities only available in set format, cannot be amended.
Scientrix Response
4 years ago
Thank you for your feedback. Our development team have been briefed regarding your comments and will be address as soon as possible.
Thomas
Group CIO in Germany
Management Consulting, 5 001-10 000 Employees
Used the Software for: 2+ years
With SCIENTRIX we are managing all our global, complex Activities and Strategies
Comments: Helps us to make complex activities manageable and transparent. With the software i.e. we developed in a short time the Strategy 2020 involving all areas.
Pros:
The software is based on a methodology to support complexity in programs, business transformations, and strategies. It's very easy to use and our users caught up very quickly. Especially how the software involves people activates them to deliver valuable outcome is great. We had a smooth implementation and started to work with the software from day one. Also great support from the company to create first maps based on best-practices. For us, SCIENTRIX is now the only source of truth for our strategic projects and programs. Due to transparency the participation of employees increased dramatically. With SCIENTRIX we have a better follow up on initiatives, status and value participation of every initiative. It's a modern workspace to work together for the success of the company.
Alison
Director in South Africa
Verified LinkedIn User
Used the Software for: 2+ years
The Scientrix Matrix is the killer app for strategy ideation and execution.
Comments: Teams collaborated, bought in and worked together in an alignment never before seen in the company. Gaps in strategic execution were highlighted instantly and we could see the rolling up of individual contributions to achieving our overall company objectives.
Pros:
The Matrix gives teams a unique online workplace to think about their strategy in ways they never have before. The approach is brilliant for enriching ideation sessions and ensuring that your strategy cascades down into all levels of work across the company. We've used Scientrix for enterprise-wide digital transformation projects, departmental strategic goal setting and tracking and countless ideation sessions where multi-dimensional complexity requires new ways of working. The platform is really easy to use, visually beautiful and it just makes sense - both for strategists as well as for project managers and teams. I don't believe there is anything else like it in the market. It provides startling and much needed clarity to the sometimes oblique world of strategy. It shows every person and team where they fit into the strategy and how to ensure their contributions to the company's many small as well as overall big picture.