Who Uses ClickUp?
Teams that want to work smarter and more efficiently on a masterfully intuitive platform.
What Is ClickUp?
ClickUp is one app to replace them all. It's the future of work - where anyone can work on anything. More than just task management - ClickUp offers docs, reminders, goals, calendars, scheduling, and even an inbox. Fully customizable, ClickUp works for every type of team, so all teams can use the same app to plan, organize, and collaborate.
ClickUp Details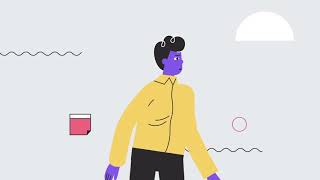 Play
ClickUp pricing overview
ClickUp has a free version and offers a free trial. ClickUp paid version starts at US$5,00/month.
---
ClickUp deployment and support
Support
24/7 (Live Rep)
Business Hours
Online
Deployment
Installed - Mac
Cloud, SaaS, Web
Installed - Windows
Mobile - iOS Native
Mobile - Android Native
Training
In Person
Live Online
Webinars
Documentation
---
Review software
Share your experiences with other software buyers.
Write a Review!
Rudolf N.
Founder
Real Estate, 2-10 Employees
Used the Software for: 6-12 months
Overall Rating

Ease of Use

Features & Functionality

Customer Support

Value for Money

Likelihood to Recommend
Reviewer Source

Reviewed on 2020/09/08
"Best of all for tasks and project management"
Pros: I've tried them all, both the well-known project management tools and the newer ones, more document-oriented. ClickUp has the absolute best development team, listens to their community's voting platform and reveals new features every week. At the same time, their packages are reasonably priced, so affordable for many. We run a small real estate development company with ClickUp.
Cons: Their UI could be cleaner and their mobile app should be relaunched for sure. With their latest implementation of 'Automation' it looks very promising, and I hope they can keep up with the new players and make ClickUp more document oriented.
Reviewer Source

Reviewed on 2020/09/08
Cherry C.
Project Manager
Electrical/Electronic Manufacturing, 10 000+ Employees
Used the Software for: 1+ year
Overall Rating

Ease of Use

Features & Functionality

Customer Support

Value for Money

Likelihood to Recommend
Reviewer Source

Reviewed on 2020/10/20
"I switched to ClickUp and Never Looked Back"
Comments: I explored so many tools related to Project Management and my team's task monitoring for years. But, it felt incomplete. There are features that other platforms has but was never rolled into one. When I came across ClickUp, i tried its free account. I fell in love immediately. It did not take me long to avail the paid account. I was surprised it did not stop there. They have been continuously evolving. All new features came from feedback they get from their customers. So, yes - i love that they listen to customers. And all features they deploy are adding value. Sorry if its all praises, ClickUp never paid me to do this *i swear*. I pay for their product and i'm soooo satisfied. Happy customer here.
Pros: It continuously evolving. It never stopped progressing and all those that they have been adding are all added value. I'm truly amazed how this tool have been helping me track all projects and initiatives we have been handling the past year. It made it easy for me to check in with my team and track down our progress on each individual tasks. This tool gives us strong collaboration and connection especially now that we are all working from home.
Cons: I super love this product but if there's anything i love the least is i hope they improve gantt / timeline view further as well as the Form view.
Reviewer Source

Reviewed on 2020/10/20
Andreas J.
System developer
Internet, 2-10 Employees
Used the Software for: 1-5 months
Overall Rating

Ease of Use

Features & Functionality

Customer Support

Value for Money

Likelihood to Recommend
Reviewer Source

Reviewed on 2019/03/31
"Clickup is packed with features, but it needs some polishing"
Comments: Clickups main strength is to give the user full control over how they want to manage their tasks and checklists, while also give the option to viw them the way they prefer it. There is a bit of a learning curve with clickup, but one you get the hang of it, clickup has the possibility of saving a lot of time (for example with recurring tasks for us).
For the productivity freaks like me, clickup is an uncut diamond that need a lot of polishing (mainly better styling in terms of visibility of featues - especially for people with bad eyesight like my girlfriend - but also in terms of using the screen space as optimally as possible). I hope that with time the styling gets updated such that new users can get the same enjoyment out of this system as we have when we applied our own styling to clickup.
Pros: I like that there is so many ways you can customize and view you tasks, which was vital for my girlfriend and i who uses clickup for managing our daily lifes together and for our jobs. The primary reason we switched to clickup was the ability to make recurring tasks, such that we could keep track of maintenace tasks in our home that doesn't have to be done every week.
Before i managed this manually for us, but now we have automated this with clickup. In combination with this we wanted to have one system to manage all over our tasks, reminders and notes, which clickup can do for us. We also wanted to be able to switch views, bacause my girldfriend wants to see tasks in a list view, where i prefer a board view, which was what the main thing that convinced my girlfriend to switch over from trello, which doesnt have this feature.
Cons: The main problem we have with clickup is the overall styling and layout of clickup. Mainly many of the colors in the app is too neutral and often just different shades of grey, which makes it hard to distinguish one thing from another.
Also the acitivity overview in each task is WAY to big, and it would be cool if this was made an optional thing to view, which was hidden at default or could be set to hidden in the settings because we rarely use it.
Lastly the individual elements on the views and for each task has way to much padding around them, which makes it such that you almost cant see any of the important (in my opinion) things on each task, whick is the checklists and the subtasks, which gets pushed out of view when you are rolled to the top of the task, especially when viewing things on a laptop. This also applies to list view, where the tags (which is also hard to read for my girlfriend with bad eyesight) could be moved out to the right instead of being underneath the task name to fill less on the screen so more can be viewed.
To try and make up for these problems, i have actually made my own styling to clickup (i am a system developer myself in my daily job) to solve many of the isues we have with it. When these things are solved, clickup becomes much more intuitive and user friendly to us.
We hope that with time the styling will improve such that we dont have to make out own styling, but in the meantime we get around these issues by this method.
Reviewer Source

Reviewed on 2019/03/31
Douglas L.
President
Nonprofit Organization Management, 201-500 Employees
Used the Software for: 6-12 months
Overall Rating

Ease of Use

Features & Functionality

Customer Support

Value for Money

Likelihood to Recommend
Reviewer Source

Reviewed on 2020/11/11
"Finally - We found a Task Management App that thinks like WE do"
Comments: It's awesome, honestly. My teammate (Executive Assistant and Projects/Events Coordinator) can see my list and add/revise as needed. (I've given her that permission.) I can create tasks for her -- and it notifies me when she completes them and nags me to prompt her if she doesn't. We can have threaded conversations about a unique task - so it keeps everything tidy. (We honestly need to remember to do this more often. It would eliminate threads of emails that aren't attached to tasks!)
Pros: ClickUp updates its interface across multiple devices instantly. It looks exactly the same on the web as it does in Windows - and functions exactly the same in iPhone. It lets us do recurring tasks (with incredibly exacting control over exactly how those tasks recur). We can "email a task" to ClickUp from Outlook and finally clear out our inbox (so we don't fall into the trap of using our inbox AS our to do list - which is deadly, because one's inbox is not easy to prioritize. Who KNOWS what lies beyond the deep. With Clickup, we just go to the task, grab the unique address link for that individual task, then forward the email to the that unique address link. And it's so FAST. Nearly instantly, that email's contents and any attachments now become part of the threaded conversation (and attachments) to that task! That's EXACTLY what we would have designed if we were inventing our own task management app!! We can create a "start" date for a task. (In other words, please get this out of my sight until March 20th, 2024. On that date, start nagging me that this task needs to be completed by April 1st 2024!) Then we can forget about it for now. It's the ulimate stress-reliever. Most everything is super quick, too -- even though we have scores of tasks. The iOS app is available offline if you've viewed it. And the desktop app integrates with Outlook, they say (even though our own Outlook Exchange server hasn't given us the power to integrate outside apps, sadly). Tons more features
Cons: There's not a lot. I guess if I'm going to be picky, it feels awkward to me once my list has like... 50 or 70 items in the stack, to find the item I just added and try to move it manually around the list to some level of prioritization. Granted, I should probably only allow 10 things on my list, but ... if I have to do 70 things and they're all high priority, what am I supposed to do? There's a dropdown box upper right that supposedly lets me assign it a numerical priority, but it doesn't appear to work -- at least to me -- because I have my filters set up to keep dates in mind, I guess? Honestly, I've never made time to ask the company why it doesn't work. So even if I say I'd like the item to be number 5 in a list of 70, it still shows up after item 65. But I'm sure it's just me. It's still not a huge deal to grab the little 'handle' on that item and slide it up in priority. (I'm just glad it lets me manually assign the priority - both in the Windows app and on iphone.) Honestly, I can't think of anything else I'd change. (It's really that good.)
Reviewer Source

Reviewed on 2020/11/11
Len M.
CEO
Telecommunications, 11-50 Employees
Used the Software for: 6-12 months
Overall Rating

Ease of Use

Features & Functionality

Customer Support

Value for Money

Likelihood to Recommend
Reviewer Source

Reviewed on 2020/08/08
"truely, one app to replace them all"
Comments: we needed an application that would help us manage several diverse projects in parallel, with as minimal overhead as possible while still being able to keep us on track. Ease of use and adoption was important for us also as a small company we cannot afford much downtime to train. we've developed several web/mobile apps ourselves and we must give kudos to the ClickUp team for an excellent job with their product. We are looking for to using it even more over the coming year.
Pros: excellent featureset ! we are able to move from one view to another seamlessly which has been great in helping manage our (too) many projects. The tool is very flexible / configurable as well. We've used many task/to-do/project management apps over the past decade and this ClickUp is definitely the most comprehensive and flexible we've used. Their tagline, "One app to replace them all." i thought a bit boastful...until we used it for a few week. They have earned the tagline...several times over... Also - we are still using the free version. Have not found it necessary to upgrade (yet).
Cons: minor..a few more videos on how best practices/how to use would be appreciated. Also - would love to be able to easily annotate / leave notes with pen input...though that may prove impractical.
Reviewer Source

Reviewed on 2020/08/08