What Is Hello Customer?
Hello Customer is the agile CXM platform that excels at getting customer insights from feedback with the highest A.I. accuracy and deepest level of detail, out of the box.
-Capture, centralize & distribute feedback across departments.
-Analyze feedback in real-time: topic classification & sentiment analysis.
-Detect negative CX and close the loop with your customers.
-Know precisely what drives or harms CX in the KDA report.
We integrate with your CRM, ticketing- , UX- & many other tools.
Who Uses Hello Customer?
Cross industry
Where can Hello Customer be deployed?
Cloud, SaaS, Web-based
About the vendor
Insider Metrics
Founded in 2015
Phone Support
Languages
Dutch, English, French, German, Spanish
About the vendor
Insider Metrics
Founded in 2015
Phone Support
Languages
Dutch, English, French, German, Spanish
Hello Customer videos and images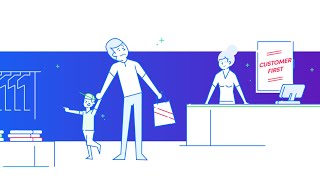 Compare Hello Customer with similar products
Features of Hello Customer
Alerts/Notifications
CES Survey Structure
CSAT Survey Structure
Chat/Messaging
Complaint Monitoring
Customer Experience Management
Customer Segmentation
Customizable Branding
Customizable Forms
Customizable Templates
Dashboard
Data Import/Export
Data Visualization
Email Management
Engagement Tracking
Feedback Management
Mobile Survey
Multi-Channel Communication
Multi-Channel Data Collection
Multi-Channel Distribution
NPS Survey Structure
Negative Feedback Management
Offline Response Collection
Performance Metrics
Pulse Surveys
Question Library
Reporting & Statistics
Reporting/Analytics
SMS Messaging
Search/Filter
Sentiment Analysis
Survey Builder
Survey/Poll Management
Surveys & Feedback
Text Analysis
Third Party Integrations
Trend Analysis
URL Customization
Visual Analytics
Hello Customer Alternatives
Reviews of Hello Customer
Balwinder
Student in India
Verified LinkedIn User
Education Management, 1 001-5 000 Employees
Used the Software for: 1-5 months
Good way to get customer feedback
Comments: It helped me know my customers well.
Pros:
A business can grow only by understanding customer needs and feedbacks. Hello customer is a great and easy way to know your customers in better way and this definitely increases the chance to grow a business efficiently.
Cons:
I think this is really a great to reach and know your customers but, the company should increase its popularity.
Navid
Customer Experience Specialist in Malaysia
E-Learning, 51-200 Employees
Used the Software for: 2+ years
A great tool with a great team
Comments: NPS is one of the key metrics in Mindvalley and we are always striving to improve our products, services, and customer experience and Hello Customer helps us to achieve this goal.
Pros:
Hello Customer brings all the NPS data of our different products in one place and helps us to understand our customers better and find out what are the things we should continue doing and what are the things that we should improve on. It helps us to know points of improvement and create product road maps and understand what are the things that we need to prioritize. Also, the platform helps to automatically calculate the NPS for different batches of the customers and compare different batches and program feedback and score in order to have a better overview of how a product is doing throughout the time and compared to other products. On top of that, Hello Customer's team are very friendly and helpful in guiding and helping and response very fast and clear. We have a great working relationship with them in the past years and happy to continue this relationship
Cons:
I would like more control over the Quarantine periods (the system doesn't send multiple surveys to the same customer). In the sense that the Touchpoint can differentiate the quarantine period based on the metadata that we are sending to the platform. So if we are using the same touchpoint for programs A and B, I can set one Quarantine period. However, I would prefer that the touchpoint can differentiate these two and don't count one quarantine for both.
Insider Metrics Response
3 years ago
Hi Navid Thanks for the feedback, we love working with you too! We just wanted to reach out and let you know that we've submitted your request about the Quarantine period to our Product team for them to take into consideration. Your client partner Carmen will keep you updated on whether it will be in the roadmap or not. Thanks again! The Hello Customer Team
isabelle
Business Intelligence Manager in Belgium
Events Services, 51-200 Employees
Used the Software for: 1-5 months
feedback
Comments: Good collaboration, we have the impression that - although not all the problems are solved - the remarks are listened to and in the short term small changes happen which make a difference in the way of using the system.
Pros:
objective way of data processing , rather than individual interpretation
Cons:
The text interpretation by Isaac in the several languages could be better
Tayfun
Business Process Expert in Belgium
Electrical/Electronic Manufacturing, 1 001-5 000 Employees
Used the Software for: 1+ year
Delivers the promise.
Comments: The goal was to send NPS surveys, in the frequency that we'd like, with a quarantine period for customers, by uploading a custom Excel file, in multiple languages. And the product enables this, the way we want.
Pros:
It works as expected and delivers what it says it does.
Cons:
Reporting. It's practically useless. Where it displays information that can be used, if you need to capture this information for multiple points (in our case, different regions, divisions and markets) and if you need e.g. 10 different points (in our case, this is more) you have to update your filters 10 times by clearing all options and start filtering from scratch. Total waste of time. Expected improvements, suggestions of usage, etc. were shared 2-3 times, to 2-3 different people and these were never considered although many updates were received to the product, including a big one which looked like a complete overhaul.
Insider Metrics Response
3 years ago
Hi Tayfun! Thanks a lot for your review! Happy to read that we deliver what we promise. We were well aware that filters in the reporting module weren't saved and that his was causing friction with our users. To solve this we implemented 'Filter Sets' in our lastest November release. This new feature allows you to save the filters you've selected so you have easy access to them every time you use the analysis module. This will save you loads of time :) We're sorry to hear that you weren't aware that we've just implemented this. Our support team will get back to you with some help articles on the Filter Sets and from a communication point of view we're going to check how we can improve the release communication for both admins and users. Thanks again for your feedback and have a great day! The Hello Customer team
David
Business Coach in Belgium
Retail, 201-500 Employees
Used the Software for: 6-12 months
Perfect tool to analyse customer satisfaction
Comments: Perfect tool to follow up your business and check how your performance is regarding customer satisfaction. The available data gives you a complete insight of the level your business units are operating on. Easy to use, simple to interpret and handle.
Pros:
Detailed information available, easy to use. The features are very accessible, the quality of the data is very useful to work with and to give feedback to the business units.
Cons:
Just some little technical things, like selecting one shop and when going to an other feature you need to click again the shop.