What Is Pandora FMS?
Pandora FMS gives you the agility to find and solve problems quickly, scaling them so they can be derived from any source, on-premise, multi-cloud or both of them mixed. Now you have that capability across your entire IT stack and analytics to find any problem, even the ones that are hard to find.
Thanks to more than 700 plugins available, you can control and manage any application and technology, from SAP, Oracle, Lotus, Citrix or Jboss to VMware, AWS, SQL Server, Redhat, Websphere, etc.
Who Uses Pandora FMS?
Every single company concerned by its technological infrastructure along with its business processes. Wanted to know how is your business going?
Where can Pandora FMS be deployed?
Cloud, SaaS, Web-based, Mac (Desktop), Windows (Desktop), Windows (On-Premise), Linux (On-Premise), Android (Mobile)
About the vendor
ARTICA PFMS
Located in Madrid, Spain
Founded in 2005
24/7 (Live rep)
Chat
About the vendor
ARTICA PFMS
Located in Madrid, Spain
Founded in 2005
24/7 (Live rep)
Chat
Pandora FMS videos and images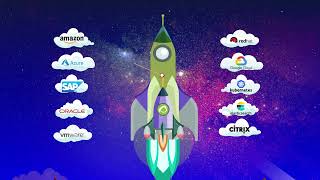 Compare Pandora FMS with similar products
Features of Pandora FMS
API
Access Controls/Permissions
Activity Dashboard
Alerts / Escalation
Alerts/Notifications
Application Management
Audit Management
Audit Trail
Bandwidth Monitoring
Baseline Manager
CPU Monitoring
Capacity Management
Capacity Planning
Color Codes/Icons
Configuration Management
Connectivity Management
Cost Management
Dashboard
Data Connectors
Data Import/Export
Data Management
Data Storage Management
Data Visualization
Device Auto Discovery
Device Management
Diagnostic Tools
Drag & Drop
Event Logs
For MSPs
Hierarchical Mapping
Historical Trend Analysis
IP Address Monitoring
IT Asset Management
IT Asset Tracking
IT Reporting
Internet Usage Monitoring
Inventory Management
Issue Auditing
Location-Based Mapping
Log Collection
Log Parsing
Maintenance Scheduling
Map Exporting
Mobile Access
Monitoring
Multi-Cloud Management
Network Analysis
Network Monitoring
Performance Analysis
Performance Metrics
Performance Monitoring
Policy Management
Predictive Analytics
Real Time Monitoring
Real Time Notifications
Real-time Alerts
Remote Access/Control
Reporting & Statistics
Reporting/Analytics
Resource Management
Scheduling
Search/Filter
Self Service Portal
Server Logs
Server Monitoring
Simple Network Management Protocol (SNMP)
Threshold Alerts
Uptime Reporting
Visual Analytics
Luis (abe) ibrahim D.
System Administrator in Colombia
Verified LinkedIn User
Outsourcing/Offshoring, Self Employed
Used the Software for: 1-5 months
A feature rich alternative to monitoring solutions
Comments: The general feeling that Pandora FMS transmits is of robustness, at no time do you have the feeling that something is missing or that some module can do something else. It is a highly flexible and multiplatform solution that offers the possibility of monitoring a wide type of systems. If for any reason the element you need to monitor does not have a predefined module or plugin in Pandora you can always create a custom and specific script for what you need and through the "DataServer" process the responses to generate alerts and notifications without losing any of the functionalities that the web console offers. Additionally, the incorporation of Tentacle as transfer protocol simplifies the deployment process, while ensuring a transparent, fast and secure transfer of the information generated from and to the "Software Agents". On the other hand, by implementing the solution from ISO based on Centos we will have preconfigured Cron Jobs that will be in charge of keeping our database in optimal conditions, ensuring the maximum performance of the solution. That for me is a great plus because it is not usual and if your knowledge in database management is not the most remarkable you don't have to worry about this task. Being a solution running on Linux gives us an excellent relationship between hardware requirements and the number of agents that can be managed effectively, which can be up to 2000 agents using only 4GB of RAM, which today is a fairly modest amount.
Pros:
User Experience: The interface is clean and friendly, also the separation between regular users and administrators is well defined without giving the sensation of missing tools or features. On the contrary, there is always some additional tool.
Cons:
The definition of local Software Agents in the OpenSource version can become tedious during the initial deployment in multiple Agents. However, the Enterprise version covers this detail, allowing centralized administration and deployment from the web console.
Franco N.
Administrator Infrastructure in Peru
Entertainment, 51-200 Employees
Used the Software for: 1-5 months
Alternatives Considered:
Managing Pandora FMS
Comments: I prefer used this tools because its to good for initiators in this world of monitoring servers,routers,etc and it is easy to notification with chats online (slack)
Pros:
Interface web is really good, not requiered too many knowledge to get report and graphs
Cons:
I think that way to get and add agents its little difficult in comparison with other toosl (prtg)
Oskar R.
Solution Architect in Mexico
Computer & Network Security, 2-10 Employees
Used the Software for: 6-12 months
Alternatives Considered:
Pandora FMS the perfect balance between price and quality.
Comments: In general, a good experience where I have been asked to monitor several servers with Windows and Linux operating systems, as well as network devices, where I have to make SNMP queries and report the health of the device, to generate trends and performance.
Pros:
I like about Pandora FMS that infrastructure monitoring can be implemented in a simple way, it already has several integrated templates, so you just have to choose what you want to monitor the device and that's it, the configuration has already been applied.
Cons:
I would like you to improve the part where a template or configuration has already been applied, now modify it, in some cases you have to understand what the script is doing.
Christophe M.
Maintenance Team Leader in France
Verified LinkedIn User
Computer Software, 51-200 Employees
Used the Software for: 1-5 months
Alternatives Considered:
Pandora : The monitoring tool
Comments: The software is great, and with some configuration associated with scripts, allows to monitor dedicated things very deeply. It's a great tool of monitoring after a small time of configuration.
Pros:
The Pandora is available in community version (Free) or Enterprise version (paid). The configuration and default interface in the free version allows to monitor easily our systems, with great function, like tree view, alerts, e-mail sending, history and configuration options.
Cons:
The software is in "neglish" and still need improvement to be in "French". The right configuration is a bit "poor" and don't allow to hide easily the menu not used.
Civil Engineering, 11-50 Employees
Used the Software for: 2+ years
Cloud-based powerful monitoring tool.
Comments: For a long time, we were looking for a monitoring solution that could ensure the resiliency of our web applications and finally, with the help of the Pandora FMS team, we found the right tool. Pandora FMS is an out-of-the-box monitoring solution that allows you to monitor your applications and systems and has a very intuitive interface that allows you to build your dashboards in no time. We can not wait to see what the future holds for Pandora FMS.
Pros:
Pandora FMS offers flexible, reliable, and customizable IT infrastructure monitoring, faster resolution of issues, and better overall performance based on monitoring from different sources and vendors.
Cons:
I have been looking for a better monitoring solution than what we were using before and I came across this. It is a complete monitoring solution that is easy to learn, use and set up. We can monitor and track everything that matters to us and we can even do it from anywhere.