Who Uses NetSuite?
NetSuite is ideal for small to midsize businesses.
What Is NetSuite?
NetSuite is the world's #1 cloud accounting solution, providing a unified platform to streamline back-office processes to areas like CRM, inventory, and ecommerce. NetSuite empowers businesses of all sizes and industries to optimize financial close, reduce IT costs, and eliminate operational inefficiencies with our built-in business intelligence, reporting, and real-time visibility -- allowing you to focus on key, revenue-generating decisions, rather than worry about your back-end systems.
NetSuite Details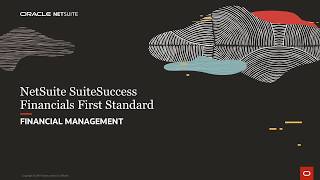 Play
NetSuite pricing overview
NetSuite does not have a free version and does not offer a free trial.
---
NetSuite deployment and support
Training
In Person
Live Online
Webinars
Documentation
---
Review software
Share your experiences with other software buyers.
Write a Review!
Alvaro I.
Director of Web Development
Internet, 51-200 Employees
Used the Software for: 2+ years
Overall Rating

Ease of Use

Features & Functionality

Customer Support

Value for Money

Likelihood to Recommend
Reviewer Source

Reviewed on 2018/07/13
"Great ERP"
Comments: Help us at a time we were growing the company, so right now we are more efficient and have real time data because of Netsuite.
Pros: - Very Robust and Fully customizable
- Have an API and so connect with third party and other tools you use internally can be definitely doable.
- Multiple currencies, locations and internationalization help you when you have to access in different subsidiaries
- Have great tools for making reports
The support have been great the last 2 or 3 times I used it.
Cons: - Sometimes tends to be slow, It seems like that was a problem with the implementation but in general it feel slow.
- The UI looks old, but does what you need.
- The documentation is really heavy and sometimes is hard to find things there.
Reviewer Source

Reviewed on 2018/07/13
Jon F.
CFO
Wholesale, 11-50 Employees
Used the Software for: 2+ years
Overall Rating

Ease of Use

Features & Functionality

Customer Support

Value for Money

Likelihood to Recommend
Reviewer Source

Reviewed on 2020/12/11
"Great Value Cloudbased ERP - Best cloud solution on the market"
Comments: Great experience overall. Time to implement took 6 months, but could have completed in 4. We waited longer to get system configured to meet more of our needs. Have maintained our subscription since 2013 and really like the ease of configuration and always being on the latest version and can take advantage of improvements without added cost for the most part. The business intelligence and reporting is excellent and it is easy to expand the use of the software and add new companies as business grows.
Pros: True cloud based subscription ERP solution, have not had to hire any IT staff, robust business intelligence, highly configurable to meet business needs, always on the latest version at no additional cost, extensive partner network, easy to expand as business grows, multi-company, multi-currency, good CRM capabilities and very reasonable price for what you get (less than cost of one good IT person).
Cons: Not crazy about NetSuite support cost/value. They offer good support, but their costs are much higher than their partners. We shifted our support to their partner network for scripting and reporting needs after a few years. Also, their pricing can be a bit of a challenge, but is reasonable. They eventually want to get everyone to pay their retail subscription price, however, they deeply discount it initially as many companies can't take advantage of or use all that is available to them in their base ERP offering and the more functionality you commit to the deeper the discount, however, they reduce the discount each year to eventually get to retail. Kind of makes sense, because as you expand your use of their software they eventually want you to pay for the full use, but will start out with deep discounts.
Reviewer Source

Reviewed on 2020/12/11
Kalid L.
Chief Operating Officer
Consumer Electronics, 51-200 Employees
Used the Software for: 1+ year
Overall Rating

Ease of Use

Features & Functionality

Customer Support

Value for Money

Likelihood to Recommend
Reviewer Source

Source: SoftwareAdvice
Reviewed on 2020/07/20
"Biggest SCAM!!!"
Comments: Netsuite is very heavy on misleading sales. The sales rep will lie and tell you that they will help you accomplish what you need but all are empty promises. They referred us to a 3rd party to add serialized inventory feature and our on-boarding team was behind and when their 6-8 week period approached, they left us with an undiminished product and we had to figure everything out on our own. My recommendation is to not trust the sales or implementation team. If they tell you something verbally, make sure they follow up with an email and make them sign documents. They will lie and they will trick you and mislead you. One of the most unprofessional teams I have every worked with. You will find yourself paying for add-ons constantly and there is absolutely no transparency. Whenever I contacted our account manager to present a problem or concern, she tried to sell me another module. Why can't you fix our current issue before you try to make me pay for something else. Please do your research before you find yourself stuck in a contract with a bunch of misleading employees that won't even respond to your email or try to address your concerns. I have escalated the problem to upper management and they failed to provide us with any solutions. I highly recommend you find another company that is more transparent and easy to work with. Netsuite is extremely commercialized and there is no personal customer experience whatsoever. I give Netsuite 1-2 out of 10
Pros: Our former software provided us with more features and allowed for easier/zero to little cost customization.
Cons: The smallest customiation requires an expert and with that comes an expense. Netsuite has been the second largest expense our company has after payroll. The sales team was very misleading and they tricked us when we purchased the software. We presented our former software and their response was always "Netsuite can do that." We later came to find out that yes Netsuite can do it but it comes with an associated cost. Also, the difficulty of reaching customer support is very frustrating. We were talked into purchasing premium support which is as useless as regular support. You still have to wait. You have to submit a case and wait for someone to email you back and fourth about the issue to then tell you they can't help you and you have to pay a 3rd party to accomplish what you need. Netsuite has been the biggest disappointment for our staff and company.
Reviewer Source

Source: SoftwareAdvice
Reviewed on 2020/07/20
Mark W.
Senior Finance & Strategy Analyst
Renewables & Environment, 51-200 Employees
Used the Software for: 2+ years
Overall Rating

Ease of Use

Features & Functionality

Customer Support

Value for Money

Likelihood to Recommend
Reviewer Source

Reviewed on 2020/10/14
"NetSuite Review"
Comments: NetSuite has served as well as a full-feature ERP system. We can manage many aspects of our business all in one system including managing projects, recording timesheets, order-to-cash, procure-to-pay, internal case support, CRM, and more. I feel that NetSuite is much easier to learn and more intuitive than other systems, but it still requires time to set the system up for a company's individual needs. NetSuite is set up for wide-ranging customizations, but in many cases these customizations are necessary to get the full benefit of the program. Our time investments in NetSuite have paid off, but the program definitely requires a lot of love to adapt to the changing needs of the business.
Pros: I really like the user-friendly appearance of NetSuite, especially compared to other older systems. I think the appearance makes NetSuite inviting and accessible. In general, the program is easy to learn, and NetSuite does multiple updates every year to add to the features.
Cons: There are times where it feels like features are inexplicably absent from NetSuite. Users have the ability to submit enhancement requests, but it can take years before these are implemented. Additionally, tech support can be hit and miss on providing effective solutions to problems.
Reviewer Source

Reviewed on 2020/10/14
Mariana V.
Assistant Controller
Biotechnology, 11-50 Employees
Used the Software for: 1-5 months
Overall Rating

Ease of Use

Features & Functionality

Customer Support

Value for Money

Likelihood to Recommend
Reviewer Source

Reviewed on 2020/06/23
"Pros and Cons - Don't fall for their sale pitch"
Comments: - The implementation has been extremely frustrating and disappointing. The sales team pushes for a sale that does not include all the client's needs, resulting in the need for change orders which causes delays. -The implementation team is friendly and proactive but inexperienced/ with little supervision - I can tell they are working hard to find solutions for me, but they seem to be scrambling to figure things out without proper help/ and experienced person in the team. - They have a tendency to promise things they are not able to deliver - for example, they sold me a 3-way match solution that they were not able to deliver it. Their excuse is that it wasn't working because of the partial receipt feature we need. Still, to me it is a very serious issue if they are selling things they can't deliver. - Lastly, as it relates to reviews that you can't customize NetSuites, the truth is, you might be able to, but it will most likely be out of your scope. Although the change order may not be extremely pricey, the delays on the project may be extensive. And I'm not talking about 'unique customization' - I would think blanket POs/ partial receipts, 3-way match would be included in the original sales of a client that made extremely clear that the Procure to Pay module was the most important module to them.
Pros: - The software allows for some visual customization of the home page based on each role that is easy to do without the help of a programmer. For example, customize the views for each roles, set up alerts, etc.
- The search bar within the software works extremely well, which makes it easier to navigate;
- The use of the software is intuitive and easy to follow/ learn;
- The SuiteAnswers articles are very helpful in answering questions/ showing how to do anything one may need in the system.
Cons: Before selecting this software, I read several reviews saying the biggest issue was the how difficult it was to customize the software. Here are some actual examples: 1. If you want a new field (which they call segment) to be tracked for reporting purposes, you need to create a costume segment, which wont be part of the basic product the sales team sells to you. Also, just found out that it can not created as a mandatory field. 2. All NetSuite modules are standard/ out of the box. Even though we emphasized that Procure to Pay was the absolutely most important module to us, the sales team pushed the basic procure to pay module, which did not include Blanket POs or 3-way match. The thing is the sales team pushes the basic solutions to close the sale, but then later you are stuck having to process change orders, which although are not very expensive, each take about 2 weeks to process, delaying the project. 3. After delaying our project to include 3-way match and blanket POs (2-week delay), the implementation issues begun. It turns out that the 3-way match that they sold to us does NOT work. What the system was able to do is a 2-way match. Also, the system does not allow for an approval flow for releases of blanked POs. Lastly, the costume segment can not be a mandatory field as it doesn't work on blanket PO releases. In Summary - The sales team will push their most simple out of the box version, upgrades result in delays.
Reviewer Source

Reviewed on 2020/06/23