Who Uses Adrenalin Max?
South Asia, Middle East, Africa, APAC, Europe. Multinationals: 10,000+ employees, Large Enterprises: 5,000+ employees, Medium Businesses: 1,000+ employee and Small Businesses: <1,000 employees.
What Is Adrenalin Max?
Adrenalin eSystems Ltd., specializes in HR tech and is enabling businesses digitize their HR processes for over 19 years. With over 700 customers across 70 countries translating to 1 M+ users, Adrenalin Max On-Cloud suite comprises Recruitment Management, HR Foundation, Workforce Management, Mobile HCM App, Compensation & Payroll, Career Management, Performance Management, LMS, Sara HR Chatbot, Employee Engagement, Survey Management and Reports & Analytics.
Adrenalin Max Details
http://www.myadrenalin.com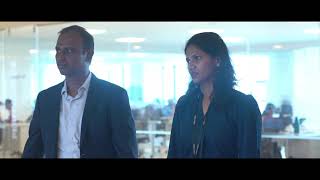 Play
Compare Adrenalin Max with similar products
Starting price
N/A
N/A
US$5,50/month
US$3,00/month
Adrenalin Max deployment and support
Support
Email/Help Desk
Phone Support
24/7 (Live rep)
Chat
Deployment
Cloud, SaaS, Web-based
Windows (On-Premise)
Training
In Person
Live Online
Webinars
Documentation
---
Reviews by company size (employees)
<50
51-200
201-1 000
>10 001
Verified Reviewer
Communications Planner
Marketing & Advertising, 5 001-10 000 Employees
Used the Software for: 1-5 months
Overall Rating

Ease of Use

Features & Functionality

Customer Support

Value for Money

Likelihood to Recommend
Reviewer Source

Reviewed on 2019/07/30
"Cost-efficient app for automating HR processes"
Comments: Adrenalin helped our company get rid of unnecessary paperwork.
Pros: Our company decided to veer way from paperwork and introduced Adrenalin to automate most of the HR processes. All our leaves and time-off requests are managed through the app. It can also handle other requests like document requests for HR. Aside from that, it tracks our attendance daily. It also stores employee information.
Cons: I had problems with attendance tracking because it does not detect the my time in and it does not allow me to sign out. The interface seems outdated too.
Reviewer Source

Reviewed on 2019/07/30