What Is Asana?
Asana helps teams orchestrate their work, from small projects to strategic initiatives. Headquartered in San Francisco, CA, Asana has more than 114,000 paying customers and millions of free organizations across 190 countries. Global customers such as Amazon, Japan Airlines, Sky, and Affirm rely on Asana to manage everything from company objectives to digital transformation to product launches and marketing campaigns. For more information, visit www.asana.com
Who Uses Asana?
Why do 9,000+ customers on Capterra give Asana 4.5 out 5 stars? Because Asana is the easiest way to manage team projects, processes, and tasks, stay productive, and deliver better work faster.
Asana Details
Asana
Founded in 2008
Asana pricing
Starting Price:
US$13,49/month
Yes, has free trial
Yes, has free version
Asana has a free version and offers a free trial. Asana paid version starts at US$13,49/month.
Pricing plans
get a free trial
Asana Details
Asana
Founded in 2008
Asana videos and images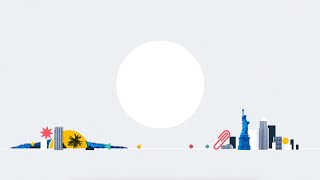 Asana deployment and support
Support
Email/Help Desk
FAQs/Forum
Knowledge Base
Chat
Deployment
Cloud, SaaS, Web-based
Mac (Desktop)
Windows (Desktop)
Android (Mobile)
iPhone (Mobile)
iPad (Mobile)
Training
In Person
Live Online
Webinars
Documentation
Videos
Hafizah S.
Assistant Manager Business Development in Malaysia
Verified LinkedIn User
Telecommunications, 1 001-5 000 Employees
Used the Software for: 2+ years
My opinion on Asana
Pros:
Asana is undoubtedly one of the most significant project management tools available. I appreciate that you can not only establish a project and delegate subtasks to coworkers and designate deadlines. This guarantees that everybody understands their roles and when their obligations are due. Additionally, the task dependencies feature facilitates workflow by allowing you to identify a job as awaiting completion of another. This feature helps keep complicated projects on track by ensuring that the excellent work is completed on time and that no job is holding the project back. Timelines, bespoke layouts, and custom fields are also appealing to me.
Cons:
My company has been using Asana for over 2 years, and it's been nothing but phenomenal for us. It's been fantastic all around, dramatically increasing my team's productivity by making our team communication simple. In all honesty, I can't think of anything negative to say about Asana. It is simply outstanding software.
Suhaila S.
Frontend Web Developer in Malaysia
Verified LinkedIn User
Entertainment, 1 001-5 000 Employees
Used the Software for: 2+ years
Set task priority easily
Comments: Getting task and project organized is very easy to do with this software. The messenger hub really helping me and my team to communicate better in discussing and sharing files with each other. Overall, all my experience with this software are great so far.
Pros:
I really love that that i can manage my team task and project collaboration to be more organized and quickly tracking the project progress percentage. The timeline for the project can be set ahead of time so we won't missing the due date for the project. Repetitive daily task also one of the best feature that can be done with this software.
Cons:
I need to use other solution for managing a complex project, as Asana can only handle a basic project and missing feature like project budgeting and project timeline. Some of the tools is too confusing too us, and i had abandon it completely as i can find workaround to make it work, even after contacting for a support from customer support.
Abraham C.
Social Media Manager & Administrative Support in Philippines
Verified LinkedIn User
Mining & Metals, 2-10 Employees
Used the Software for: 2+ years
Best Free Project Management App for SMB
Comments: Asana is very easy to use, fast, reliable, and powerful. Just with their free version, I've got nothing else to ask for. It got all I need to run my business and work with my clients. It's the best free project management for me.
Pros:
When we switched to Asana years ago, I didn't appreciate it right away because it's a new environment to me had to make a lot of adjustments. But as I use it every day, I got familiar with the app very quickly. It is very easy to use and might have a little learning curve. Navigating the app is all common sense though, and their help docs are very handy if you got any problems. Even though I'm familiar with the app, when I tried to open their knowledgebase, I was surprised to know there's a lot more I can do with Asana. Even with just the free version, it's so powerful and you can do so many things! It's good enough for SMBs who are just starting out. For me, some premium features are just too much so the essential features are sufficient for my business and work. Another thing I like is you can switch to Kanban view, so it's a goodbye Trello for me. I use this view often on sprints and it's very handy and effective. Another feature I like is you can convert an email to a task in Asana just by forwarding it to a specific email they give you, then it will be added automagically in your specific project. I'm also happy that they have released their desktop app. That's a huge help for me in decluttering my browser tabs.
Cons:
Asana is a beast. There's nothing to dislike from this app.
Aliz G.
Program Manager Junior in Mexico
Computer Hardware, 10 000+ Employees
Used the Software for: 6-12 months
Good Startup Project Management Tool
Comments: It was a very good tool to use, highly user friendly, quite effective and very visually attractive. This tool is great for startups in my opinion and the price is fair for the features it has.
Pros:
I like how user friendly it is, the aesthetics (looks), it's very neat and colorful at the same time, it provides a good option for organization and I think it's a good tool for startups, it makes planning, task assignment, tracking and registering much easier.
Cons:
I think the software is amazing but it lacks some features seen on more robusts tools such as Zoho Projects, still, this tool can integrate with other small tools that can give you access to Gantt Charts or timelines, etc. The problem is you have to pay for those additional integrations.
Alternatives Considered: monday.com
Reasons for Choosing Asana: Because Excel can work but it's easier to get human errors due to the tool manipulation, the Asana features allow you to have a better control over what's been planned, it sends you alerts and allow you to tag users, chat with them directly over a task or a file, attach files to a specific task or subtask, which you can''t easily do in Excel, and also user interface is much better in Asana.
Switched From: Microsoft Excel
Reasons for Switching to Asana: For the price and the features, when I tried the free version I felt much more comfortable with this tool than the others.
Sim F.
Mobile Marketing in Germany
Entertainment, 501-1 000 Employees
Used the Software for: 2+ years
Perfect Project Management Software
Comments: We could easily organize a small team with Asana, create sub task of larger projects and assign responsibilities.
Pros:
Very easy to use and understand Versatile in its functionalities Good templates for 1:1 or any other possibility to organize your tasks with your manager or team Good free functionality Lifesaving reminders! And unicorn rewards for finishing tasks
Cons:
It is not as userfriendly when trying to attach pictures / files, as other programs. Not everything can be dragged an dropped. Sometimes it is a bit fiddly when trying to move tasks to other groups
Alternatives Considered: Trello and Jira
Reasons for Choosing Asana: Asana is more versatile than trello boards for organizing. Asana even has the same functinality + many others
Switched From: Trello
Reasons for Switching to Asana: Most easy to use Good prior experience