What Is BambooHR?
BambooHR looks to be the champion of HR, leadership teams, and employees to create a quality employee and employer experience. BambooHR removes HR complexities with automation and simplified workflows. The tools and analytics let HR professionals stay ahead of every aspect of building culture while curating diverse and demanding workforces. BambooHR is an all-in-one HR platform designed for growing organizations looking to get the most out of their people data and build an exceptional culture.
Who Uses BambooHR?
Growing businesses that want to organize their HR data, track applicants, onboard effectively, and utilize reporting for strategic decision-making. BambooHR is an all-in-one HR software solution.
BambooHR Details
BambooHR
Founded in 2008
BambooHR pricing
Starting Price:
Not provided by vendor
Yes, has free trial
No free version
BambooHR does not have a free version but does offer a free trial.
Pricing plans
get a free trial
BambooHR Details
BambooHR
Founded in 2008
BambooHR videos and images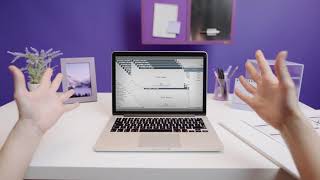 BambooHR deployment and support
Support
Email/Help Desk
FAQs/Forum
Knowledge Base
Phone Support
Chat
Deployment
Cloud, SaaS, Web-based
Mac (Desktop)
Windows (Desktop)
Android (Mobile)
iPhone (Mobile)
iPad (Mobile)
Training
Live Online
Webinars
Documentation
Videos
Jeremy S.
On Site Recruiter in US
Verified LinkedIn User
Human Resources, 51-200 Employees
Used the Software for: 1+ year
BambooHR Turns a Small Business into a Big Business
Comments: I enjoyed it more than other recruiting software I've used. It makes work easier and helps me be a manager instead of a paper pusher.
Pros:
I personally like that BambooHR has different portals for its users. They've built a database that allows employees to: 1. Maintain their own records (whether the company sends or user uploaded); track time off earned, sick days used, and hours worked; while allowing the user to sign documents easily electronically; and 2. Makes being an HR manager, easy. What I mean is, creating records (employees or temps) and ensuring they have all the blocks checked (background ran, drug test paperwork properly filled out, and any other documentation needing signed) within the timeframe needed to start working - is tracked, maintained, and recorded for you... so all in all, eliminates the monotony of HR and time wasted on paperwork while assisting managers/employees in ensuring proper compliance.
Cons:
Well, I still had to scan any documents that weren't created or automated through the software and label them. For example, I work at a satellite location; the warehouse I staff for has a basketball court out back for employees to use on their break. I had to create a document that stated employees for my agency had to make sure they were clocked out, that they were responsible for any risk of injury and that the company and staffing agency would not be held liable for any resulting injury that may occur. The rest of the staffing agency didn't need this so I still had to print out 50 copies, have each employee sign one, upload it, file it in the employee file in the software, label it, then give the copy back to the employee. This really is not an issue unless if turnover is high, this could get annoying.
Teresa R.
President in US
Computer & Network Security, 11-50 Employees
Used the Software for: 2+ years
BambooHR and TRAX review
Comments: HR Management, Payroll, Recruiting, Termination, On Boarding, Record Retention
Pros:
The software is secure, easy to use, and supports the functions of a small business without the corporate challenges of working with a larger HR services and payroll firm. The price is right, the support team is responsive, timely and professional. We were able to customize our instance of the software to the business needs.
Cons:
The software is evolving and grows to meet client needs. When we began using this in 2016, there were areas which we needed that came online and now we use fully.
Kieran T.
Director, Customer Success in Taiwan
Education Management, 201-500 Employees
Used the Software for: 1+ year
Does the job
Pros:
Nice layout Global Calendars Team Structures Hiring permissions
Cons:
Lack of hiring analytics Calendar sync Customizable Your Circle
Wholesale, 11-50 Employees
Used the Software for: 6-12 months
Still Enjoying Bamboo after one year of use
Comments: Our experience has been really good. We have had very few issues and onboarding was handled very efficiently and I felt well trained when we went live. I am glad we chose bamboohr
Pros:
Love having one place to store all my employee documents. Also love sending out forms I need signed and completed. It is so easy to see who has completed the forms and who needs reminding. Keeps me from having to keep track and from chasing people down.
Cons:
Trax payroll seems a bit clunky. It is completely functional but is not as intuitive as it should be and the interface/look is out dated.
Alternatives Considered: Patriot Payroll, UZIO, Zenefits, Rippling and Gusto
Reasons for Choosing BambooHR: ADP was expensive and their customer service was horrific. Hours upon hours spent on hold trying to remedy errors they had made.
Switched From: RUN Powered by ADP
Reasons for Switching to BambooHR: Best fit for our needs/size of business/cost
Brittany D.
Operations Manager in US
Machinery, 11-50 Employees
Used the Software for: 6-12 months
We love BambooHR!
Comments: We absolutely love BambooHR and how it has helped us be more efficient. It allows us to keep up with processes you would find in a larger company without hiring people that we can't afford as a small business.
Pros:
We love the ease of it from both the admin side and the user side. It makes payroll painless and all of our lives easier when it comes to tracking hiring and onboarding.
Cons:
So far, I have no complaints or ways it can improve
Alternatives Considered: Paychex Flex
Reasons for Choosing BambooHR: We had terrible customer service and the user interface was too hard/complicated for our employees
Switched From: ADP Workforce Now