Who Uses Orderhive?
Orderhive is suitable for retailers across the globe who are looking to streamline and automate inventory and order processes.
What Is Orderhive?
Orderhive is order, shipping and inventory management software for online retailers. Automate inventory update across channels like Amazon, eBay, Etsy, Shopify, BigCommerce, WooCommerce,etc. Streamline fulfillment with Orderhive's integration with Amazon FBA & Multichannel Fulfillment. Print labels and track packages of USPS, UPS, FedEx, DHL, etc. within Orderhive with a few clicks. Manage drop shipping, wholesale orders, purchases, payments, shipment tracking, & much more with ease.
Orderhive Details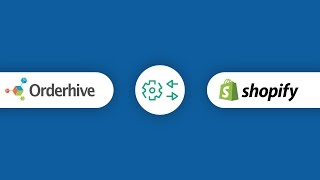 Play
Compare Orderhive with similar products
Starting price
US$44,99/month
US$20,00
US$499,00
US$39,00
Orderhive deployment and support
Support
Email/Help Desk
FAQs/Forum
Knowledge Base
Phone Support
24/7 (Live rep)
Chat
Deployment
Cloud, SaaS, Web-based
Mac (Desktop)
Android (Mobile)
iPhone (Mobile)
iPad (Mobile)
Training
In Person
Live Online
Webinars
Documentation
Videos
---
Review software
Share your experiences with other software buyers.
Write a Review!
Moshe B.
Manager
Wholesale, 11-50 Employees
Used the Software for: 1-5 months
Overall Rating

Ease of Use

Features & Functionality

Customer Support

Value for Money

Likelihood to Recommend
Reviewer Source

Reviewed on 2018/03/25
"Great, just great! Their customer service is much better than other alternatives."
Comments: - Inventory Sync across all marketplaces.
- Saved us money in operating expenses.
- Helped us reach higher ranks in many marketplaces including eBay and Amazon.
- Allows us to provide better customer service.
- Allows us to work with Drop Shipper with ease.
- Allows us to make better PO (since we know exactly how many products were purchased across all marketplaces).
Pros: Customer support: They have responded within few hours and was available on the phone / Skype whenever I needed them. Software: They offer integrations with all the main marketplaces and there isn't any limitation on the number of users. for each marketplace. They have templates for each situation you may encounter as a business such as an invoice, PO and many more.
It's possible to export any information you need, create new orders via their system which is very valuable to manufacturers, as they work with Dealers. Price: I've checked all their competitors: Skubana, Zentail, SolidCommerce, Sellbrite and more, and I can tell you with complete confidence that at this time, Orderhive offers the best price for the features they provide. Ease of use: Their system is more advanced than most of their competition. They provide many features so it takes few days to get the hang of it but in return, you have control of everything. Their only real competition, in my opinion, is Sellbrite but the price difference doesn't justify it. My overall impression of them is very good and I suggest that if you manage more than two marketplaces and have an issue maintaining inventory count, try them. I'm certain you won't regret it.
Cons: In my opinion, they are missing a listing tool, better analytics tools, and PO to be a complete package but I'm not complaining since you can solve two of those issues with a little bit of knowledge in Excel.
Reviewer Source

Reviewed on 2018/03/25
George C.
Owner
Retail, 2-10 Employees
Used the Software for: 1-5 months
Overall Rating

Ease of Use

Features & Functionality

Customer Support

Value for Money

Likelihood to Recommend
Reviewer Source

Reviewed on 2020/01/21
"Not perfect, but lightyears ahead of anything else on the market."
Comments: Orderhive has helped us reduce latency in order fulfilment, allowed us to setup automations which add users automatically to mailing lists in other platforms, and therefore ask for feedback, provide offers etc. It allows us to create invoices automatically, to manage our inventory across multiple platforms, to keep track of customers, to print shipping labels and all paperwork needed on customised forms that we built (The paperwork that can be generated is pretty standard, but all can be customised by you, if it's fairly minor or even i some cases major changes needed. You don't have to pay them for this.) We work much better now and I hope as we integrate more and grow, Orderhive will grow alongside us. Customer service is definately the high point. If I can be polite and say they are very patient, helpful and we are NOT an easy business/customer to fit software to. if they can manage you - you will be fine. Orderhive is not perfect, but it is more perfect than anything else on the market. It's also not the cheapest - but you get what you pay for - a million features, more can be built if you need them - I wouldn't hesitate to recommend Orderhive to anyone, and regularly do. Awesome.
Pros: Orderhive allows us to integrate almost everything with almost everything. Probably the best feature of Orderhive is the least tangible or measureable: the staff. The customer service I have received has been outstanding thus far. The team are knowledgeable and transparent and will always at least try to help you get to where you need to be. [SENSITIVE CONTENT HIDDEN] is smart and incisive and always goes above and beyond to get you there. I'm not sure when he sleeps, but is always around when you need him. The rest of the team are supportive and available. The automations are our other most liked feature. The ability to set rules based actions, create auto invoices, send emails when something happens, move orders around automatically is great. I genuinely could not find another piece of similar software that will do as much as orderhive does, for the price point that it does it at. It is not perfect by any means, but even in their flaws, they excel: there is, built in, a feedback feature which when opened, will allow you to search for issues highlighted by other users and from there you can see if it is development, planned, executed etc. If something needs doing they listen to users almost constantly and will implement it. It feels like they are building and evolving the platform on almost a daily basis and based on customer feedback, which is awesome.
Cons: The one downfall of Orderhive is its biggest plus - It's massive. There is no way you will learn it all in a week or even a month. It is so packed with features that it's impossible to know how many ways it will fix workflows or what it can help you with, simply because it is so flexible; this takes time to learn. The demo version is not long enough (2 weeks) and you'll need to pay for the team to set you up ($99). This is a bit catch 22, when you do the demo with demo data, it looks like a fairly standard bit of kit - nice but nothing super special. It's only when you actually get your data in there and start using it that you begin to understand how and why it will help. You need to pay for this though, and i as a demo user, did not want to pay to be set up in a piece of software that by definition I hadn't decided i was using yet. Doing the demo with the team definitely helped and I recommend it to everyone. It's impossible to get an idea of it on your own. The help database is good, lots of videos, but way more depth is needed in articles to understand how features work the way they do. For example, what rules the automations follow. What order they get activated in. If one is triggered and another 2nd later automations instructions conflict with it, what happens. The automations side is new and I feel like they're still building it out though, so probably more articles will come later. The features though are great, and we genuinely couldnt run our business without them.
Reviewer Source

Reviewed on 2020/01/21
Sonja W.
founder/owner
Primary/Secondary Education, 2-10 Employees
Used the Software for: 1-5 months
Overall Rating

Ease of Use

Features & Functionality

Customer Support

Value for Money

Likelihood to Recommend
Reviewer Source

Reviewed on 2021/04/01
"Satisfied"
Comments: Fantastic
Pros: This software helped streamline a lot of otherwise very time consuming admin functions
Cons: There will always be place for improvement but thus far i do not find anything i do not like about Orderhive
Reviewer Source

Reviewed on 2021/04/01
Verified Reviewer
Consumer Goods, 2-10 Employees
Used the Software for: 1+ year
Overall Rating

Ease of Use

Features & Functionality

Customer Support

Value for Money

Likelihood to Recommend
Reviewer Source

Source: GetApp
Reviewed on 2017/11/16
"Good Price, Very Slow and Technical Glitches"
Pros: The price is one of the lowest in the business for what it offers. You can even connect Amazon FBA inventory and manage your purchases which makes other applications usually very expensive.
Positive is also that it supports Multi-Currency and shows the customers country in the order overview.
Support replies usually within the day via email or skype.
Cons: When you tag an order it doesn't instantly show this tag, you first have to click somewhere else or refresh the page.
And sometimes its really slow and you have to wait half a minute until something happens when you click to open a view or order.
What also bothers us is that you only can put orders on hold when you are in the "Awaiting shipment" Order view, but not in the "All order" view.
If you want to get your customized features, you have to pay one year in advance. Recently we have the problem that orders from Amazon or Ebay won't show up in Orderhive. Because we have to fulfill some of them within 1 business days, this problem is a real problem. We then have to print all orders manually from Amazon or ebay and make our labels manually which takes a lot of more time. The orders will appear in Orderhive 6-12 hours after they have been placed. This happened to us maybe 5 times already.
After contacting the Orderhive support they very quickly replied to us on Skype. But then they told us to contact Amazon ourselves to find out what's going on. After we've noticed that it's not only eBay but also Amazon they didn't come up with a solution yet.
The last time it happened this week they've replied it was a technical glitch which affected all users of Orderhive.
We are looking for another solution now, but we know it will cost us a lot more. I guess you get what you pay for.
Reviewer Source

Source: GetApp
Reviewed on 2017/11/16
Steve H.
President
Retail, 2-10 Employees
Used the Software for: 1-5 months
Overall Rating

Ease of Use

Features & Functionality

Customer Support

Value for Money

Likelihood to Recommend
Reviewer Source

Reviewed on 2020/09/29
"Powerful automation, great UI, and outstanding support"
Pros: Orderhive has exceeded our expectations. It is very fairly priced for the power of the system. The automations for order processing and purchasing are huge labor savers. You can be quite creative using them to fit your business. Anytime we get to a point where we can't do something we want, their team takes it seriously and tries to figure out how to help with a different process or even taking the issues to their development team for exploration. The UI is beautiful compared to competitors. There are some limitations in search, sort and filter of large data sets, but they are working on expanding and strengthening it. Onboarding takes time if you are migrating from other systems, but they are always present to problem solve. Data flows easily in and out of the system via excel sheets. Integrations work well and APIs seem reliable. We are US based. Orderhive is India based. I was worried the time difference would make it difficult to receive quality support, but their support team is quickly available most of the time so it is never a problem. Highly recommended and I look forward to watching this strong platform get even stronger with its creative and humble corporate culture
Cons: I would like to see much more pop up contextual help. If I could hover over a help icon next to a field name, I wouldn't need to start a chat. That would save everyone time.
Reviewer Source

Reviewed on 2020/09/29